Specialist photography equipment cover from photoGuard
Protection for your camera and photography equipment
We provide cover for DSLR cameras, compact and action cameras, video cameras, drones, lighting and many other photography accessories. Take a look at what our policies include below and see how we can protect your equipment.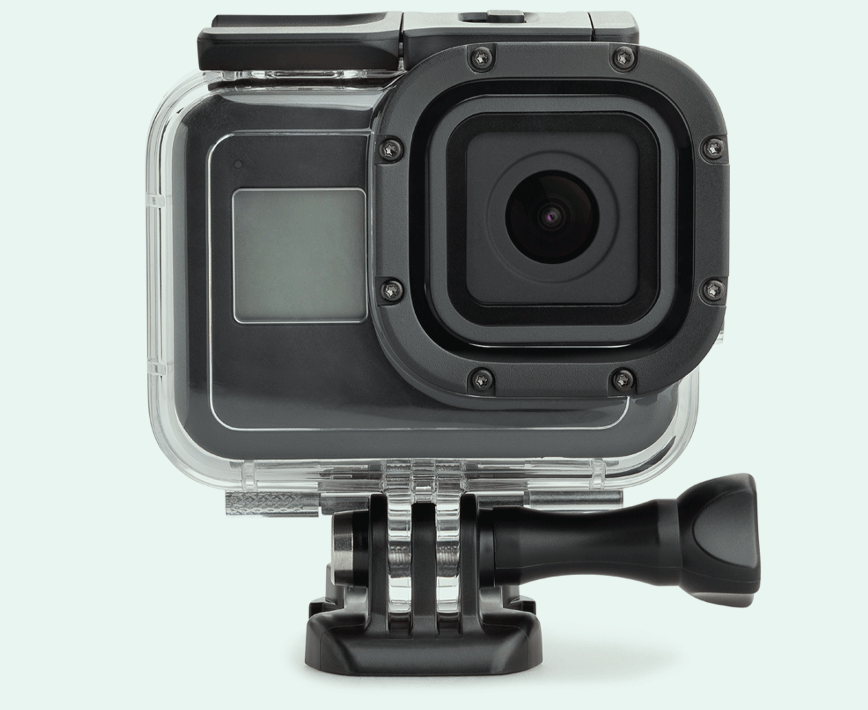 Action cameras
On the move with your photography? From GoPros to action cameras, you can get creative whether it's for work or just for fun. Robust and easily portable, with a variety of accessories to choose from, action cameras make shooting on the go that much easier. As the perfect partner for your adventures, you'll want to keep your action camera safe. Our cover can provide protection for your action camera and accessories.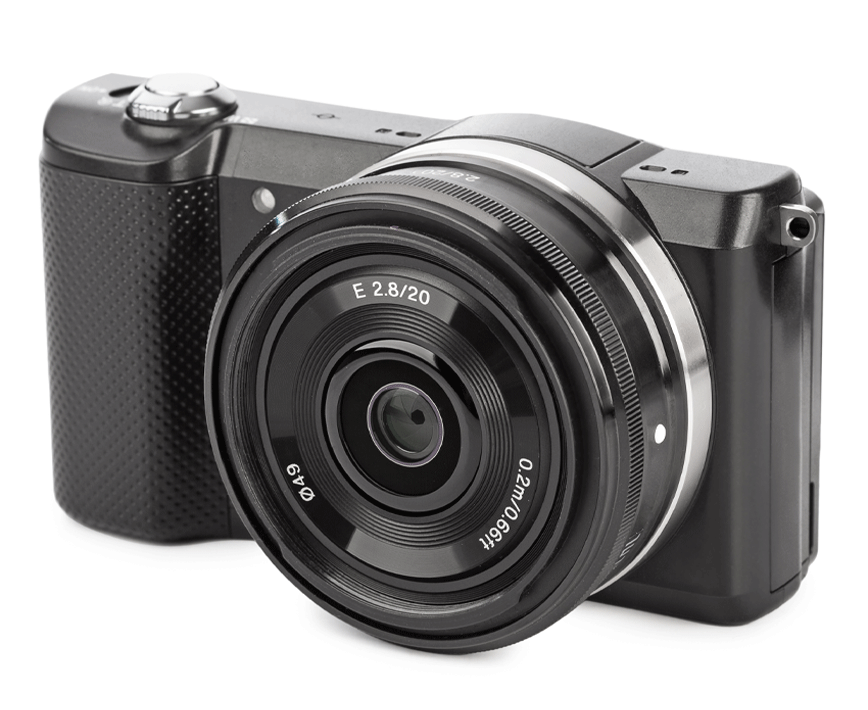 Compact cameras
Also known as the point-and-shoot, compact cameras are easy to use and their portability makes them the perfect camera if you're traveling light. At photoGuard, our insurance can protect your compact camera against theft, accidental damage, and vandalism and more. If you're planning a trip away, our Global Travel option can be included to cover you for 365 days worldwide, to insure that your compact camera and equipment is protected.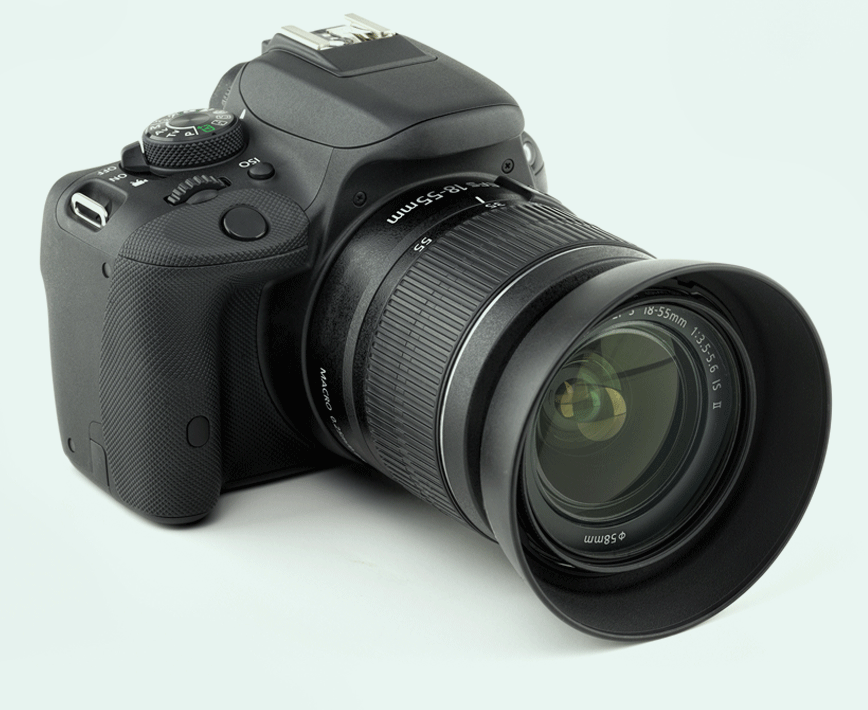 DSLR cameras
If you're a keen photographer trying to capture the best shot, or you're just learning the ropes of photography, we understand how important your DSLR camera, lenses and kit is to you. At photoGuard, we offer cover that automatically includes Theft and Accidental Damage when you are out and about, as well as New for Old replacement, Public Liability cover and more.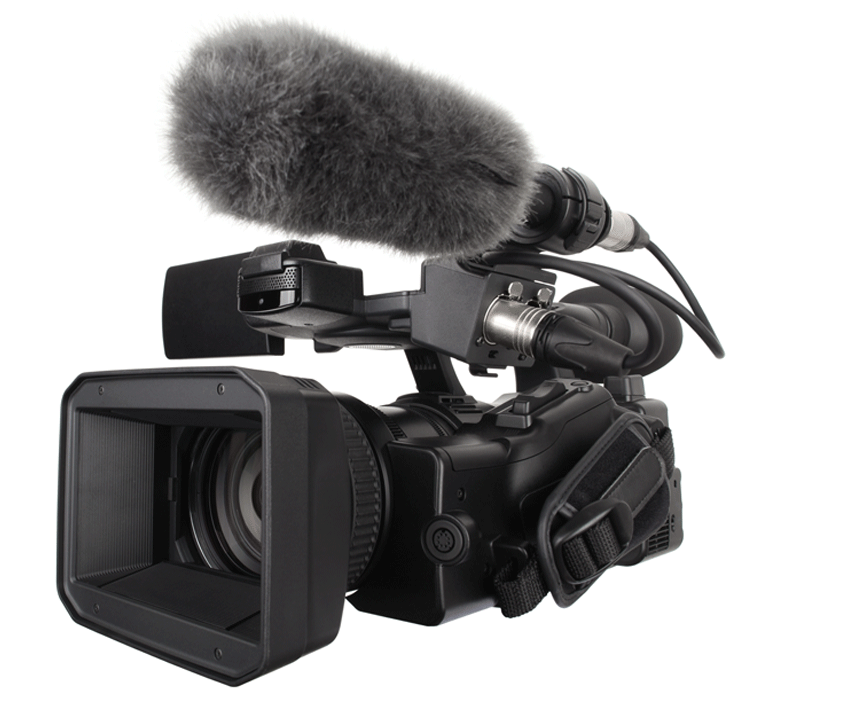 Video cameras
Video cameras and recording equipment can be costly to purchase or replace, so we understand that you will want to keep your gear protected should the worst happen. At photoGuard, our service is key, which is why we include up to £2,000 equipment hire cover should you ever need it whilst a claim is being made. You can also choose to extended your cover to include Mechanical Breakdown cover for those unexpected electronic faults.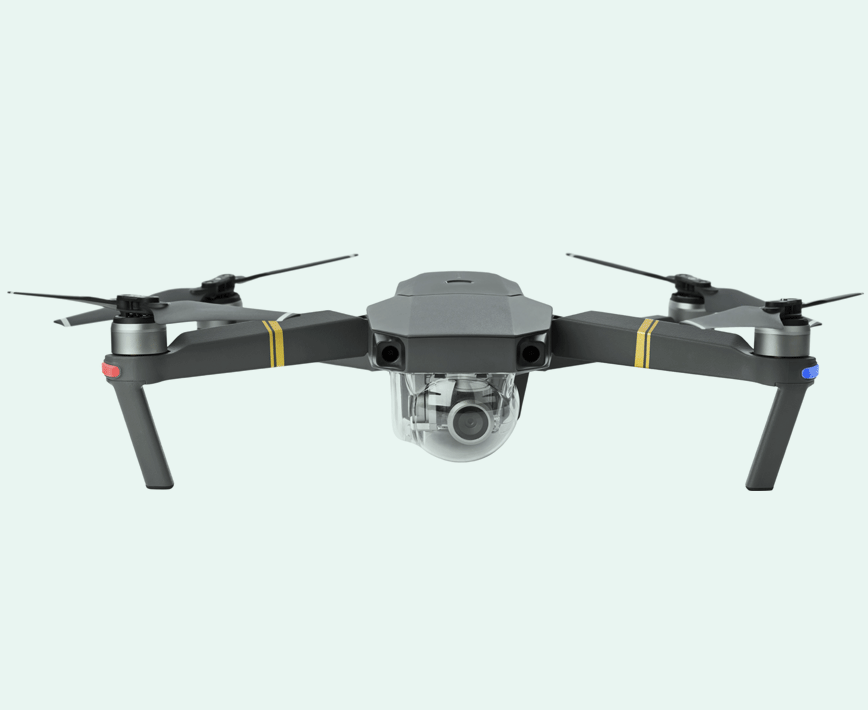 Drones
Taking photos or recording from new heights is exciting, however you'll want to be sure that you have the right protection in place should anything happen to your drone. If you have a drone, photoGuard automatically includes cover for theft and accidental damage, as well as New for Old replacement, and more. Drones can only be covered if they are used as part of non-commercial photography or filming activity.
Frequently asked questions about photography insurance
Want to find more about our photography equipment cover?
If you're wondering what our equipment cover includes, then we've answered a few questions here!
What is some of the best photography equipment for beginners?
If you're new to the world of photography and are wondering what accessories you need to get the best shots possible, then here's some of the best pieces of photography equipment for beginners:
Tripod – Minimise any camera shake with a tripod. One of the most versatile pieces of photography equipment, you can put your tripod to use wherever or whenever. Great for wedding photography, landscape photography and studio photography.
Camera cleaning kit – It's really important to keep your camera clean and prevent dust and moisture from getting inside and damaging your kit. Find out more about what you need and how you can clean your

camera equipment here

.
Camera bag – A purpose-designed camera bag can help get your photography equipment from one place to another safely. Find a bag that's robust and has plenty of room for all of your camera gear.
Lighting equipment – External flash units and studio lighting equipment can really help shine a light on your pictures.
Camera lenses – There are plenty of different camera lenses to choose from, with each having their own special qualities. Find out which camera lens is

best for you, right here

.
Memory cards – The more photographs you take, the more storage you're going to need. Make sure that you keep your photo libraries properly organised across both your DS cards and online cloud storage. You can find out how to properly

store your photos here

.
Can I get insurance for my photography lighting equipment?
Yes! As a photographer we can cover your lighting equipment.
Can I rent camera equipment if mine is damaged?
If you have an approved claim with us, but need replacement photography equipment, then we can help. We can provide up to £2,000 towards renting camera equipment to help you whilst an approved claim is being processed.
As part of our Global Travel option, we can provide up to £250 for like-for-like photography hire equipment, from a reputable retailer, if your kit is damaged in the meantime.
Can I insure second-hand or used camera equipment?
Yes, you can cover new and second-hand equipment. For pre-owned camera bodies, lenses and video/filming equipment, you can choose to insure them at their current, new replacement value or at the pre-owned price you purchased them at.
Do you cover computers, laptops and software?
Yes, computers and laptops can be covered as part of your photography equipment if their primary purpose is for photographic or filming purposes.
Laptops and computers aren't covered under Lend to a Friend or Mechanical Breakdown cover.
Do you cover mobiles and smartphones?
Unfortunately, we are unable to cover any mobile or smart phones.
Do you only cover UK residents?
Yes. You must be a UK resident and domiciled in the UK.
Is there an excess on this policy?
All claims are subject to the following excess unless otherwise stated on your insurance schedule:
Property claim amount:
Under £10,000 and claim does NOT include a drone (UAV) - Excess payable: £100
Under £10,000 and claim does include a drone (UAV) - Excess payable: £200
£10,000 plus and claim does NOT include a drone (UAV) - Excess payable: £200
£10,000 plus and claim does include a drone (UAV) - Excess payable: £300
Public Liability (PL) claim:
Property PL claims - Excess payable £500
Injury PL claims - Excess payable Nil
Can I add or make changes to my policy?
Yes, you can make changes to your policy by simply logging in to your online account here, by calling us on: 0333 004 6555, or you can email us at: support@guardcover.co.uk
You can add or delete insured items and change some aspects of your policy. Note that additions will incur additional costs. Additional premiums are charged on a pro rata basis from the date of change. Any cover options that you choose can only be added or removed when you first buy the policy or at renewal.
What value should I insure my photography equipment for?
You should always insure your kit for the current new replacement cost, excluding any discounts, including VAT. However, for pre-owned camera bodies, lenses, and video/filming equipment, you can choose to insure them at their current, new replacement value or at the pre-owned price you purchased them at.
For vintage and rare equipment you need a specific valuation from a reputable source, that is not more than 12 months old. You will then need to obtain a new valuation every three years, to take into account any market changes in value during the period of insurance.
The maximum amount of cover that we can provide for drones is a total of £2,000 sum insured, but up to £50,000 in total for your photography equipment.
How do you determine a like-for-like basis?
Any offer we make to you will be determined by the features and specification of the insured item claimed for. This is based on the current market equivalent for products of a similar quality and specification and not the original cost of the item.
Can you cover two addresses on one policy?
As standard, our policy will cover your insured kit at the main premises within your insured location. Your insured location needs to be of brick construction and your main place of residence or your own photography or film business premises or studio. If you need to cover two addresses, then please call us on: 0333 004 6555, so we can discuss what options are available for you.
How can I pay for my policy?
You can choose to pay in full by credit or debit card. Alternatively, you can take advantage of our interest free monthly payment option and simply spread the payments out, without any additional cost.
Can I get photography equipment cover for travel abroad?
Yes, absolutely, and the type of cover abroad depends on the options you choose. This depends on the options you choose. Included as standard with your policy, you are covered to take your photography equipment anywhere in the UK and up to 30 days worldwide in total during your period of insurance. If you need more extensive cover, you can choose our Global Travel option, which will extend your worldwide cover for the full policy period.
Accidental damage to your photography equipment is only covered if it is in a purpose designed case during your journey overseas.
Am I covered if I travel with my camera equipment on a plane?
Provided your photography equipment is in a purpose designed equipment case, it is covered for Accidental Damage. We regret that loss of baggage containing your equipment or theft of an insured item whilst under the responsibility of a transport provider is not covered with photoGuard.
Are there any security requirements for my vehicle or where my photography equipment is kept?
At your insured location (where your equipment is usually kept, which should also be your main place of residence). For cover to apply whilst your items are at your insured location, please be aware that your items must be kept within the main structure of your insured location.
Cover in an unattended vehicle
Theft or attempted theft from a vehicle will only be covered if your insured item is stored out of sight, in an enclosed storage compartment, boot or luggage space. All vehicle doors and windows must be closed and securely locked, and all vehicle security systems activated.
All insured items need to be removed and stored when your vehicle is at your insured location. In-Vehicle Cover does not apply when the vehicle is at your insured location.
Accidental damage that occurs in a vehicle is only covered if the insured item is in a purpose-designed equipment case. If your equipment is in transit with an airline transport provider, see here for more information relating to airline cover.
For any theft claims, whether at your insured location, storage location or from a vehicle, you need to report the incident to the police and there must be evidence of forcible and/or violent entry or evidence of unauthorised access.
Making a claim with photoGuard
We've made making a claim so easy
If you've suffered damage to or theft of your camera, we know how distressing it can be. That's why we'll do everything possible to deal with your claim promptly and get you back out filming and taking pictures again. Our easy-to-use claims process is listed below with some helpful information regarding what to do if you need to make a claim.
1. Call the police
If you've been the victim of theft or malicious damage to your photography equipment, your first port of call should be to inform the police.
2. Contact our claims team
Contact our in-house UK team to make your claim.
You can call us on: 0333 004 1999 to get started, or alternatively, you can email us with details of your claim at: claims@guardcover.co.uk
3. Make your claim
We'll provide you with your claim reference and talk you through the next steps. Should we need any further information to help process your claim, we can explain what's needed and support you.
Your policy document explorer
For customers whose policy started before 1st January 2021, you can access your policy documents here.
Existing customers: If you have an existing policy before September 23rd 2019, then you can contact our team for information on your policy.
You can email us at: support@guardcover.co.uk or call us on: 0333 004 6555
photoGuard customers say this...
We pride ourselves on delivering a personal service to every photographer that we help protect. You don't have to take our word for it though, check out some of our independent reviews to see what our customers have to say! If you'd like to leave your opinion, good or bad we encourage you to submit a review too.