How has the photography sector coped with lockdown?
How has the sector fared in and out of lockdown?
The last 12 months have been turmoil for all kinds of businesses, but photographers have been especially hard hit, and the photography holiday, course and workshop sector has faced immense challenges.
With many self-employed and freelance staff in the industry unable to access government support, and photography groups excluded from the flexibility afforded to other outdoor pursuits like golf and shooting, you'd expect a gloomy picture from the sector. However, speaking to those within the photography tours and workshop industry, this hasn't always been the case.
Many of the UK's photography course businesses have come out fighting, pivoting their business models and diversifying their workshop offering to stay afloat in these difficult times.
Having provided specialist insurance for over 20 years, photoGuard are keen to represent the views of photographers across the UK. We talked to six of the UK's leading photography tour and workshop firms to get a snapshot of the sector and discover their stories.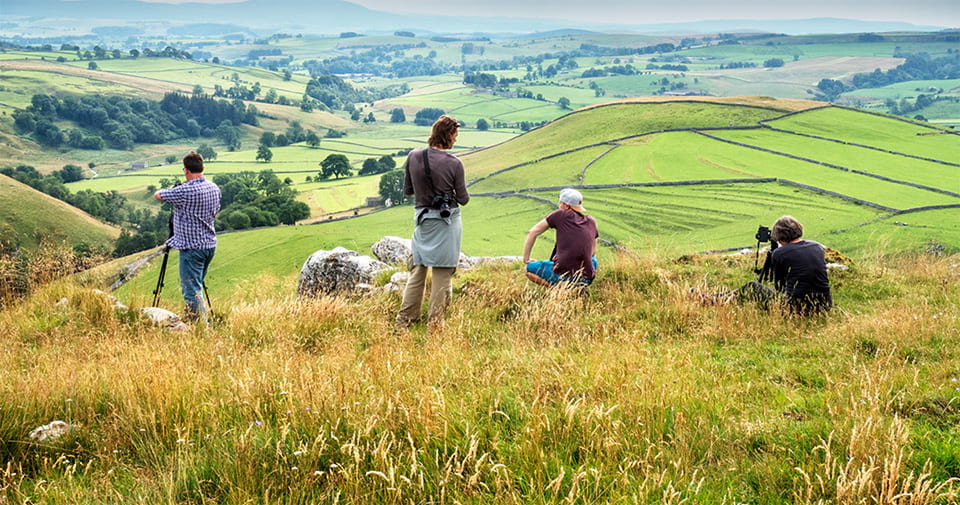 Natural Lights have been running photography workshops across the Yorkshire countryside since 2011.
"It should have a been a boom year"
Kav Dadfar, the co-founder of UK & worldwide photography holidays firm That Wild Idea was optimistic going into 2020. "Last year should have been our biggest year ever, with eight sold-out tours – a couple in the UK, purely for Chinese clients, a couple in Scotland for Canadian clients, plus a tour of India, and European tours based in the Dolomites". After four years of hard work, the company exhibited at The Destination Show at London Olympia in January 2020, a big investment but one that was paying off in raising the profile of the young company and picking up bookings. "It really should have been a boom year," added Dadfar. "Literally a few weeks later, we were in lockdown, and we had to cancel all the tours and refund everything."
Up in the Yorkshire Dales, Mark Sunderland of Natural Light Photography Workshops tells a similar story. "The last few months have been quite difficult - we've not run any workshop since the first lockdown. Because of the fairly close one-to-one nature of much of the tuition on our workshops and the indoor sessions it's been pretty challenging to get going again."
"People are just desperate to get out now"
But for firms concentrating on UK workshops and tours, and for those with a long-standing customer base, the outlook has been more positive.
Light & Land offer landscape and travel photography holidays, tours, and workshops in the UK and worldwide. Operations Director Emily Kendall was faced with cancelling almost all their overseas holidays last year, which was a big admin headache, but sounded an optimistic note. "We have been very lucky that, because we have been running for 27 years, our clients are quite loyal to us, and around 87% agreed to postpone a year, rather than cancel."
Light & Land's bookings for this year are on par with 2019, according to Kendall, although it depends on restrictions continuing to lift. "We've put up more UK tours than we have done previously, and these have been very popular. People are just desperate to get out now. Clients who might have gone to Kerala or somewhere have just said, 'well, if I can't go there, I'll go to Scotland then'. Bookings are looking great now."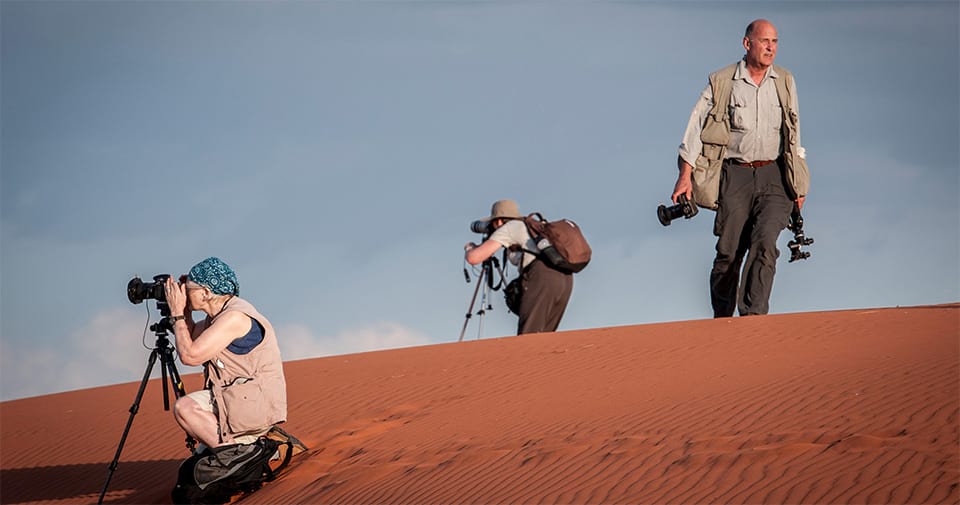 Plenty of photographers are willing to adapt, according to Light & Land.
Richard Baines, Director of Yorkshire Coast Nature, a wildlife experience and photography workshop company, echoes Kendall's sentiments on the admin workload, but is equally optimistic. "Most of our trips are day trips for relatively small amounts of money, and we had a fantastic reaction from our clients in terms of rescheduling, but it created a huge amount of admin to book the new trips. We managed to contact all our booked clients via email in March last year and postpone their trip. Out of several hundred clients, all but one was more than happy to transfer their booking to the following year".
Now, the company is experiencing a significant bounce-back, according to Baines. "We have all these clients who have been waiting a year to have their trips, plus we've had a big increase in bookings because everyone is confined to the UK, so everything is sold out."
You can hear the excitement – and exhaustion – in his voice as he describes their roller-coaster year. "We're celebrating our tenth birthday of Yorkshire Coast Nature, but we've not had time to do anything to recognise the anniversary. For me, it's been a real thrill growing the business in the last 12 months – it's been like nurturing a small child. My son's now 26, but I feel like I have a 10-year-old that's suddenly got top marks in the class! It's that kind of feeling…and the same sort of stresses!"
A pent-up demand for travel, adventure and getting back to nature
Wildlife and landscape photography workshops based in the UK have clearly had a strong appeal for amateur photographers unable to travel abroad over the last 12 months.
Going Digital is a UK-based photography course business offering a wide range of workshops including wildlife, portrait, landscape, street, and close-up photography, with dozens of courses running each month in every region. According to tutor Pandora Maund, the business has seen a big uptake in wildlife and landscape photography, as these are seen as safer. "We were very mindful that people were self-isolating and would be nervous about returning to a workshop environment", explains Maund.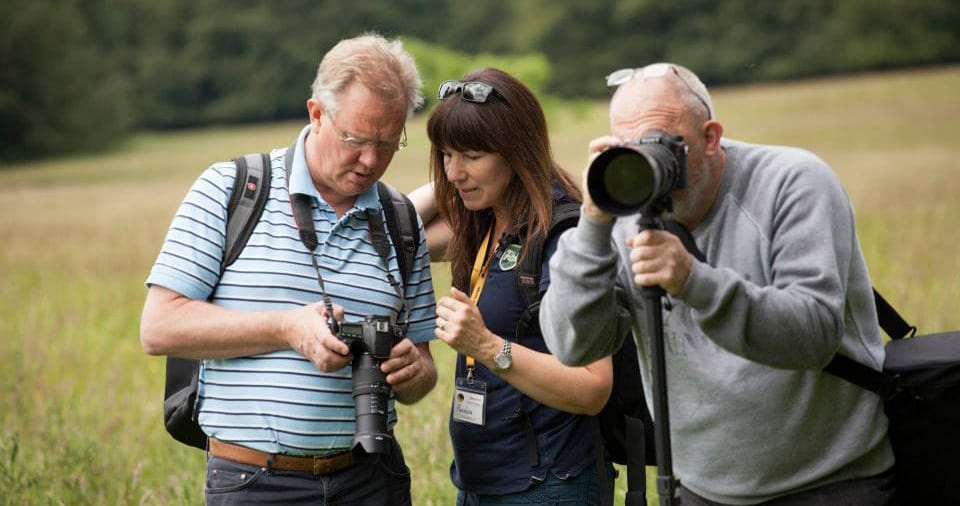 Going Digital have found that venturing the Great Outdoors is becoming more popular for photographers.
Maund is one of Going Digital's most experienced course leaders, having run the Yorkshire region for almost 10 years, and she is confident that the business is slowly recovering. "Since coming out of lockdown in May and being able to start workshops again with the current restrictions and safety measures in place, we have been very busy, not just with people rebooking postponed workshops but with new bookings too, as people just want to return to a bit of normality."
"In line with the guidance, we've been running workshops with 5 people plus me, and it's a nice size for a group", she adds. "We have run larger groups, but it depends on the variety of cameras, because I have to know every camera type inside-out!"
Photography is just one of the options offered by adventure holiday specialist Wilderness Scotland, alongside cycling, walking, kayaking and other activity options. Currently experiencing an 81% increase in UK bookings for 2021, founder and CEO Paul Easto notes "we have long had a solid foundation of UK travellers who want to visit Scotland. Recently, however, with the uncertainty and difficulty surrounding overseas travel, we have seen a big increase in UK travellers looking to head north into the Highlands and Islands of Scotland."
The UK market has become the focus for Wilderness Scotland this year, although they usually get a mix of North American, European, and Australian visitors. "However," Easto adds, "international travellers are booking their future holidays further in advance than they might do normally. We are seeing an increasing number of bookings for trips in 2022 from both British and North American travellers". He feels there is a pent-up demand for travel, adventure and getting back to nature, and people are "itching to get out and explore the wild places of Scotland".
A mixed picture on government support
For some workshop leaders, unable to run their photography tours, they have had to fall back on alternative means of earning income. As That Wild Idea's Dadfar explains, "We haven't had any government support, as none of the grants were applicable to us. Apart from co-founder Jordan and myself, our staff are freelance, so they didn't qualify for furlough. Fortunately for me, I write a lot for the major travel and photography magazines, like Wanderlust, and that's how we've managed to survive the last 18 months."
Sympathetic to the plight of his freelance colleagues, Dadfar has also launched a new travel magazine, JRNY. "We work with a lot of freelance travel photographers, and we wanted to help them – very few have had any government support. So all the profits from the magazine go to the freelance contributors, who have struggled over the last year," he explains. He's also used the downtime to learn search engine optimisation skills and develop content for the website, and it's paying off with a huge upturn in visits since September, which he hopes will translate into bookings when travel restrictions are lifted.
Others have been able to access government support, or focus on other tasks. Yorkshire Coast Nature's Baines also runs an ecological consultancy business for planning applications, which was classed as an essential service. Natural Light and Going Digital were both able to take advantage of self-employment support.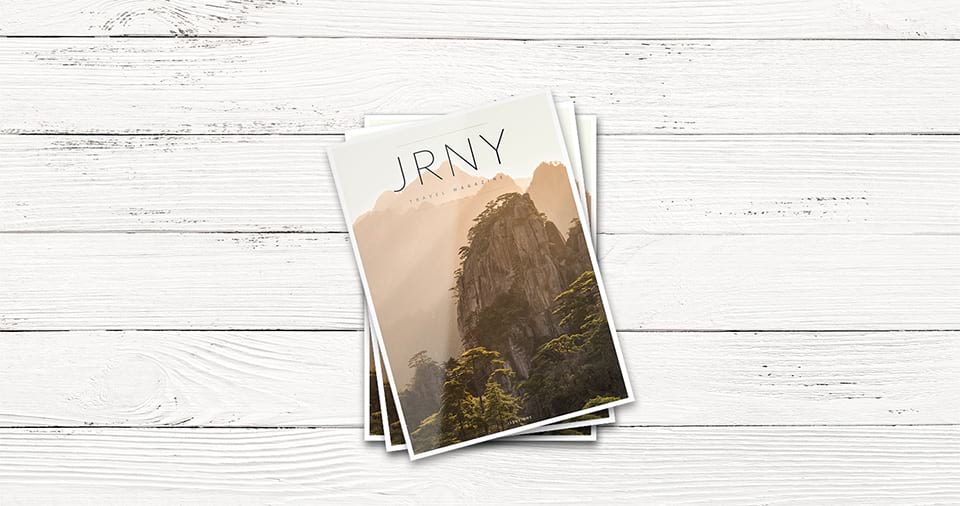 That Wild Idea have released a brand-new travel magazine, JRNY, which you can purchase through the link in the image above.
Unexpected outcomes from the pandemic restrictions
Many have pivoted their offerings to meet the restriction, as Light & Land's Kendall explains. "Funnily enough, we had already been looking at offering more UK-based tours anyway as a long-term plan, and so the pandemic has just accelerated that."
And there have been some unexpected benefits from operating in restricted conditions. Light & Land have been limiting groups to six, as per official guidelines, instead of the eight to twelve they used to run. "Both our leaders and our clients have loved that new, more intimate format, and we are sticking to more tours run with groups of six going forward. It costs a bit more, but for our clients, the benefit of more attention from the tour leader far outweighs the cost consideration," says Kendall.
Going Digital's Maund has found Zoom to be a useful workshop tool which she plans to continue to incorporate. "Like many other training companies we offered sessions over Zoom during lockdown. Some people enjoyed the Zoom sessions, but most said they preferred to wait for face-to-face sessions to resume."
But Zoom has been handy for pre-workshop sessions, according to Maund. "We could cover the practical side beforehand, so the workshop can be more productive, and the group get to know each other ahead of the day. I've also run post-workshop review sessions, where groups send me their photos and we review them together online. It's made me re-think how I run some of the workshops, and even when the restrictions are fully lifted, I may keep some of these practices in place."
Yorkshire Coast Nature has always offered a range of talks for clubs and societies, which have previously proven very useful for attracting new clients. They switched these online via Zoom during the lockdown, but as Baines notes, "it's harder to pick up new clients online without the networking over coffee."
Challenges for overseas photography holidays
Yorkshire Coast Nature had to cancel several overseas trips to India last year, and had a lucky escape at the outset of the pandemic. "We were very fortunate last February. We were in Bhutan when the pandemic started – the day we flew out of Bhutan to Kathmandu, we were the very last tourists to come out of the country before the borders closed!" explains Baines.
Light & Land's Kendall tells a similar tale: "Our last overseas tour was in March 2020, to Namibia, and we just got them all back before the first lockdown hit." New overseas trips are now in the pipeline. "Over the next 12 months, subject to restrictions, we have introduced new tours to Kerala, India and Jordan with Charlie Waite, and the Canadian Rockies."
Exotic overseas photography tours were a mainstay of That Wild Idea's offering pre-pandemic, and Dadfar is cautiously hopeful about overseas photography holidays, actively considering introducing trips to Cuba and Myanmar for 2022. "We are hoping to run tours in Scotland and Iceland later this year, but there is so much uncertainty for our clients on travel restrictions. Most of our clients tend to be overseas, and Scotland is a favourite with North American clients visiting the land of their forefathers."
Looking to the future
Closer to home, Going Digital is looking to expand on workshops that were popular this year, including iconic wildlife destinations like Bempton Cliffs. "I ran a long exposure workshop in the Yorkshire Dales which quickly sold out, so I'll continue that next year. I also put out ideas to my regular students and see what interest there is," Maund adds.
Natural Light's Sunderland is just keen to get back on track with their existing venues, like Malham, Aysgarth and Bolton Abbey, while Wilderness Scotland have added a new photography tour of Highland Landscapes including the Cairngorms and Glen Feshie in the ancient Caledonian pine forest.
After a successful tenth anniversary year, against the odds, Yorkshire Coast Nature is planning to expand its offering with more wildlife experiences. "For next year, we'll be running some more of the successful wildflower days, and introducing some new landscape-based birding days – upland, heathland, forest, wetlands and coastal – to complement our current popular trips. And we're starting a new more structured birdwatching course this winter, and a new North York Moors safari next spring."
And Baines is keen to maintain the company's practice of sharing their success. "We'll still be giving something back by supporting conservation – we give grants to ecological organisations like the Flamborough Bird Observatory and RSPB Bempton Cliffs."
After an unprecedented period, in and out of lockdowns, cancelling, rescheduling, and refunding bookings, the outlook for 2022 is still positive for the sector. Resilience, hard work and a willingness to adapt have helped the UK's photography workshop sector to survive and come out fighting. As Wilderness Scotland's Easto notes, "we are very much looking towards the future again and are simply happy to be back to doing what we love best – showcasing and sharing our love of Scotland."
Maund sums up the feelings of the sector succinctly.
"Like everyone I hope it will get easier as restrictions are lifted, and the vaccine is rolled out. I would like a bit more normality in my life again, and not just as a business. With foreign travel not really on the cards at the moment I hope that people will explore new ideas at home and that photography is one of those."
Views expressed in our articles do not necessarily reflect the views of photoGuard.
COVID-19
Location
Landscape