How to edit photos like a pro
5 easy to follow steps to edit your photos like a pro!
If you want professional-looking photos, the photo editing apps on your phone won't cut it. You'll need to use editing software like Photoshop and Lightroom. That said, using editing software can be a daunting prospect, especially if you are a beginner. In this article, we'll be sharing with you beginner editing techniques and a few tips and tricks to help you transform your photos from drab to fab.
Cropping your image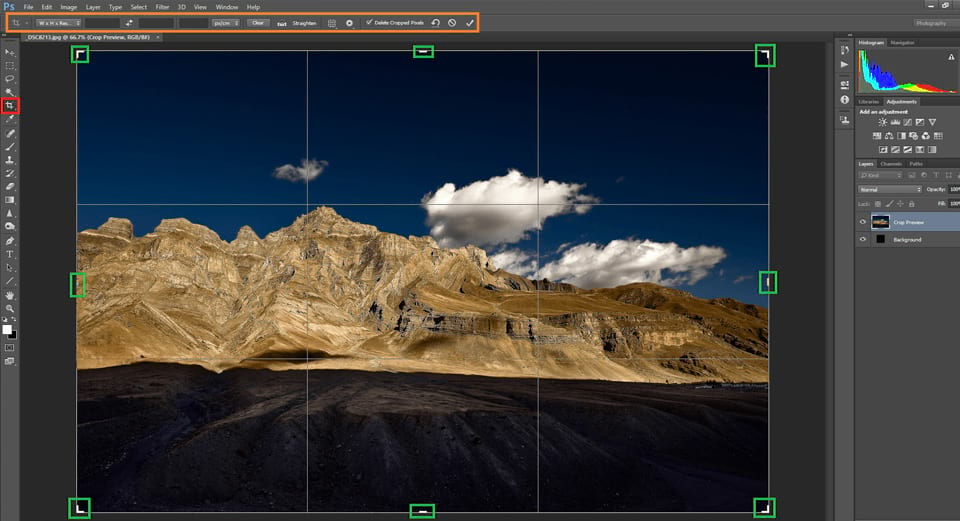 Just tap the 'C' on your keyboard to select the Crop tool in Photoshop.
The first thing you should do when editing a photo is to crop it. Cropping helps you fix compositional issues in case you shot the photo tilted or too wide. It also allows you to remove unwanted elements in your image, puts more focus on your subject, and creates more drama for maximum effect.
Correcting the exposure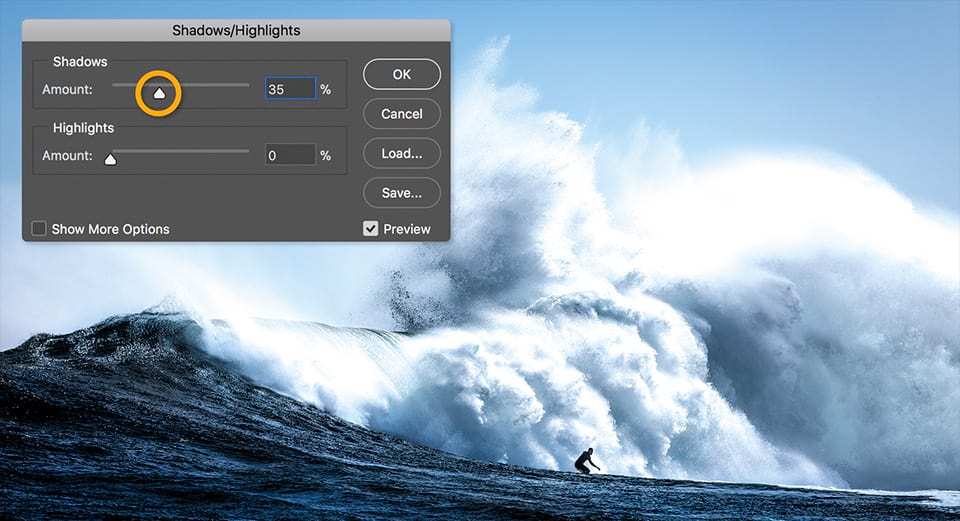 Change the exposure to adjust how light or dark an image is.
The term exposure is thrown around a lot in photography, but many people don't know what it means. Simply put, exposure is how light or dark your image appears to be after the camera has captured it. If your image is underexposed or overexposed, you can quickly correct it using Photoshop's suite of adjustment tools. These tools include brightness, contrast, shadows, highlights, and fill light. All you have to do is to move the sliders to the left or right to make adjustments. Highlights control the brightest parts of your image, while shadows control the darkest parts. Contrast is the variance between the dark and light parts of your image, so adding contrast makes the dark parts darker and the light parts lighter. There's no right or wrong in editing, so play around with the controls until you achieve your desired outcome.
Adjusting the white balance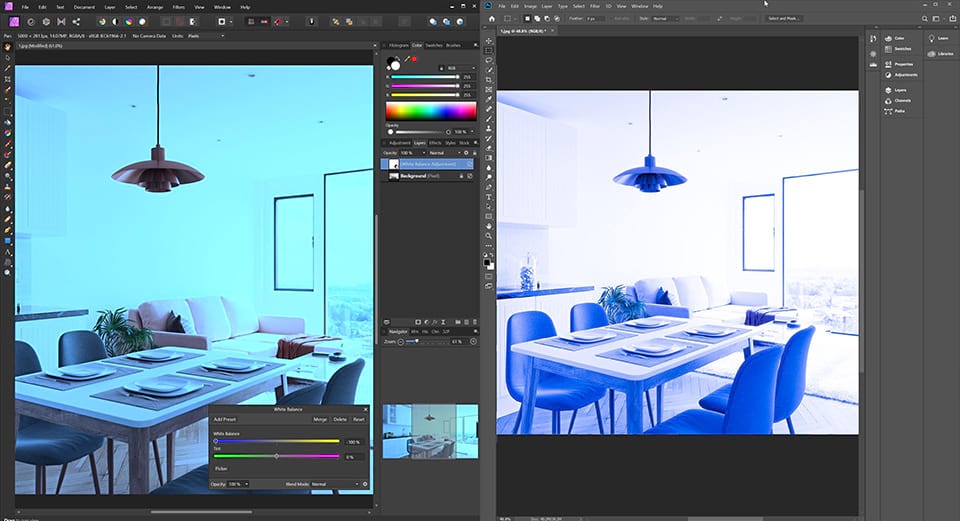 White objects in certain lighting can appear blue. Adjust the temperature of an image to correct the white balance.
White balance balances the colour temperature of your image. When taking a photo, the white balance can be too cold or too warm, causing your photo to have a displeasing colour tone. Luckily, this can easily be fixed in Photoshop using colour temperature and tint adjustment tools. The temperature tool adjusts the colour spectrum of blue and orange, while the tint tool adjusts green and magenta. Alternatively, you can use preset modes like flash, daylight, cloudy, etc., that come with most editing software to correct white balance.
Adjusting colour vibrancy and saturation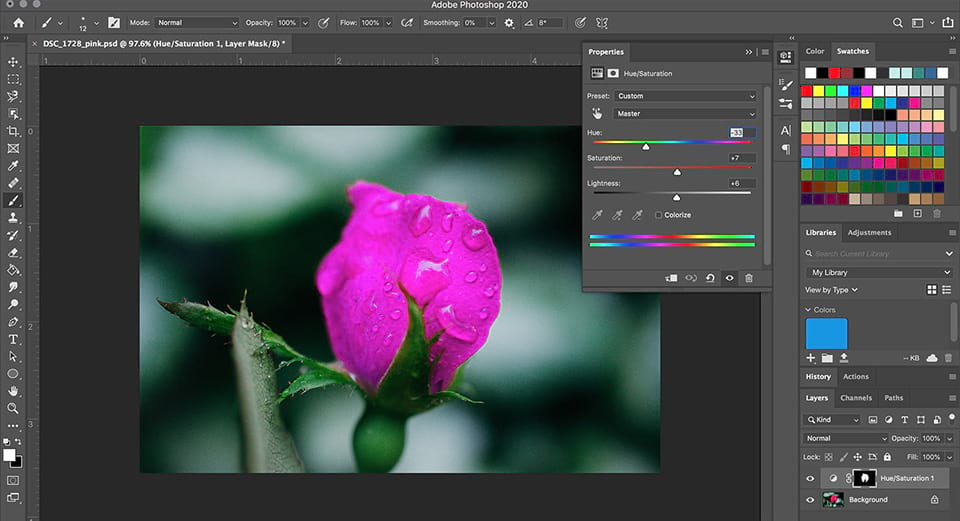 Make sure that you add an adjustment layer before changing the hue/saturation.
After successfully adjusting your white balance, the next step is to refine the colours of your image using the vibrancy and saturation controls. While both of these tools are used to manipulate the colour of your image, they have a slight difference. Saturation increases the intensity of all colours in an image, while vibrancy increases the colour intensity of neutral colours only, therefore protecting skin tones.
Sharpen your image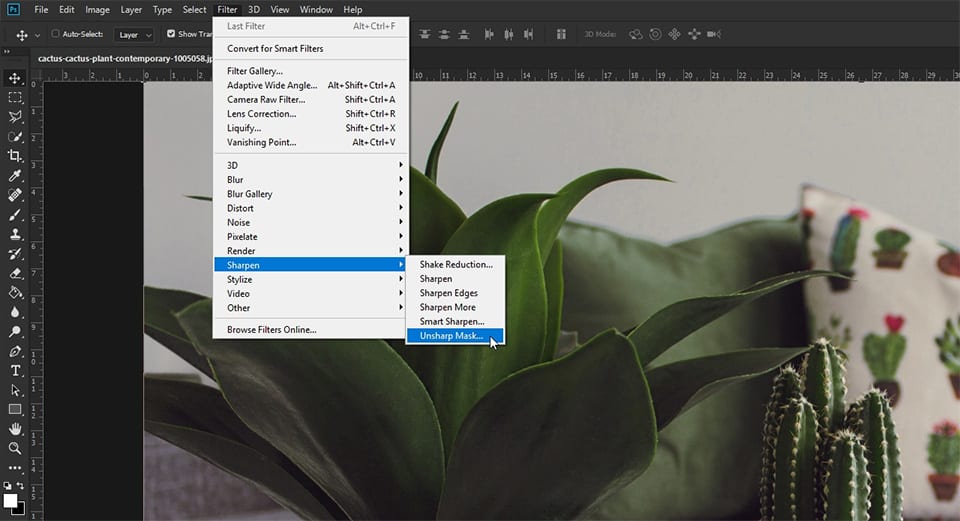 It's important that you view your image in full before you start to sharpen.
Before you begin making any adjustments, ensure that you're viewing your photo at 100%, so you can see what the changes are doing to your image. While sharpening can make out-of-focus elements seem more focused, it can also introduce unwanted graininess and distortion to your photo, so use the sharpening tool sparingly.
When editing your images, ensure that you make adjustments on a duplicate layer so that you have a reference to compare the edited image to. Make small adjustments and repeat when necessary. Photo editing requires a lot of practice, and the more you learn, the better your images will look.