What will the roadmap out of lockdown mean for photographers?
What will the change in COVID-19 restrictions mean for photographers in the UK?
As the government announce a roadmap out of the current coronavirus restrictions, many of us are wondering what this actually means for photographers? When will we be able to get back to working as normal?
Whether you're an amateur or a professional photographer, we'll look at what the latest government guidance means for those of us looking to get back into photography or wanting to know how this impacts our working life. Here are the key dates you'll need to know and what's likely to have the biggest impact for photographers.
Step One – 8th March
Schools and colleges open for all students. Practical courses for Higher Education (HE) students are also due to open. If you're a photography student, check with your college or university about whether you'll be able to return safely.
Outdoor exercise with one other person from another household.
Funerals with up to 30 people in attendance.
Weddings with up to 6 people in attendance.
Step One – 29th March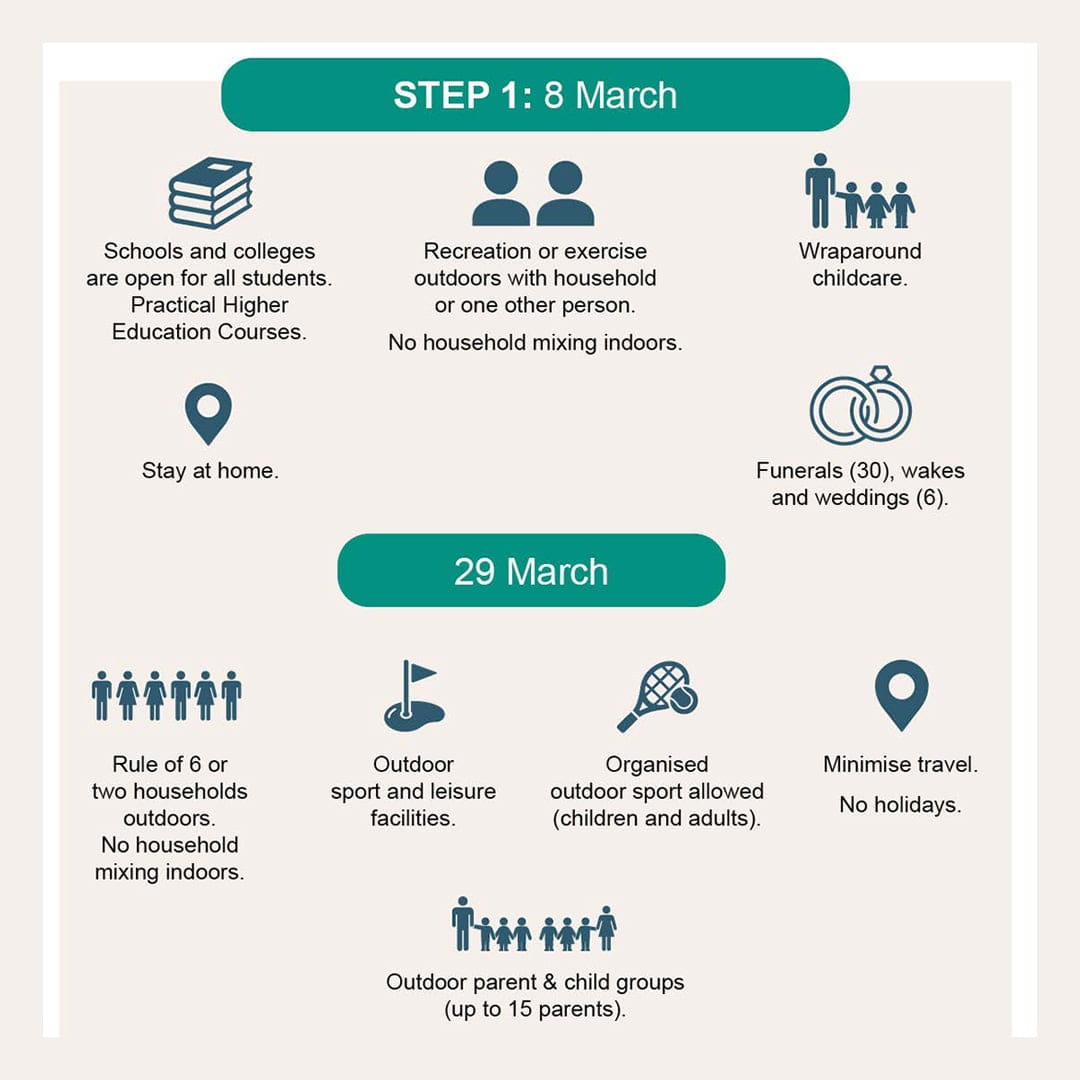 Rule of six or two households able to meet outdoors.
Organised outdoor sport for children and adults.
Step Two – 12th April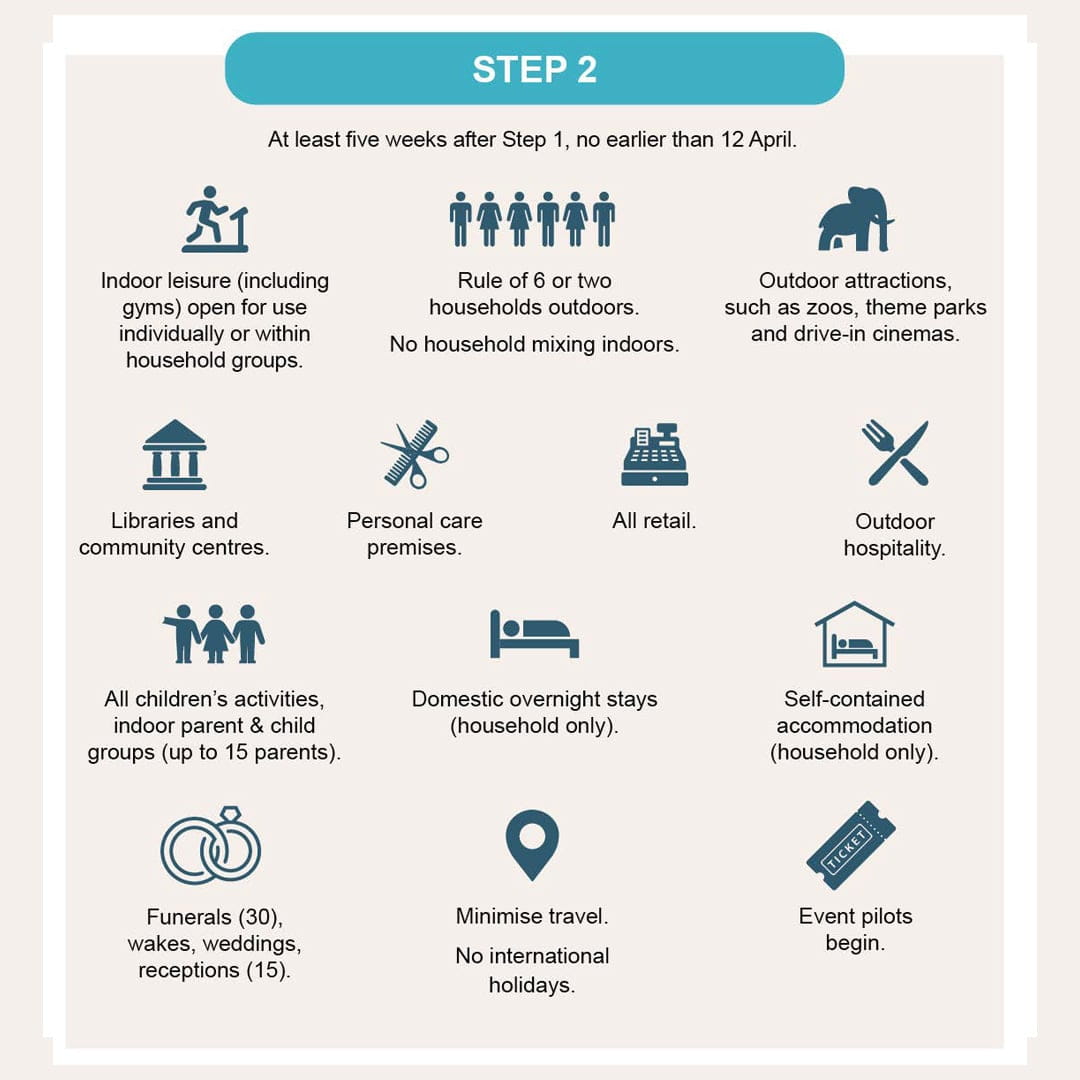 Outdoor attractions such as zoos and theme parks re-open.
All non-essential retail re-opens.
Photography studios re-open.
Outdoor hospitality re-opens.
Weddings with up to 15 people in attendance.
Piloted outdoor events planned.
Step Three – 17th May
30-person limit outdoors and two households allowed indoors.
Organised indoor adult sport.
30-person limit for weddings, funerals and other life events.
Indoor events – 1,000 or 50% maximum capacity.
Outdoor events – 4,000 or 50% maximum capacity.
Outdoor seated events – 10,000 or 25% maximum capacity.
International travel permitted (subject to further review).
Step Four – 21st June (Currently under a four week pause).
As of 21st July, there is no legal limit on all life events, including weddings and funerals. Masks must be worn inside unless seated for food and drink.
Step Four - 19th July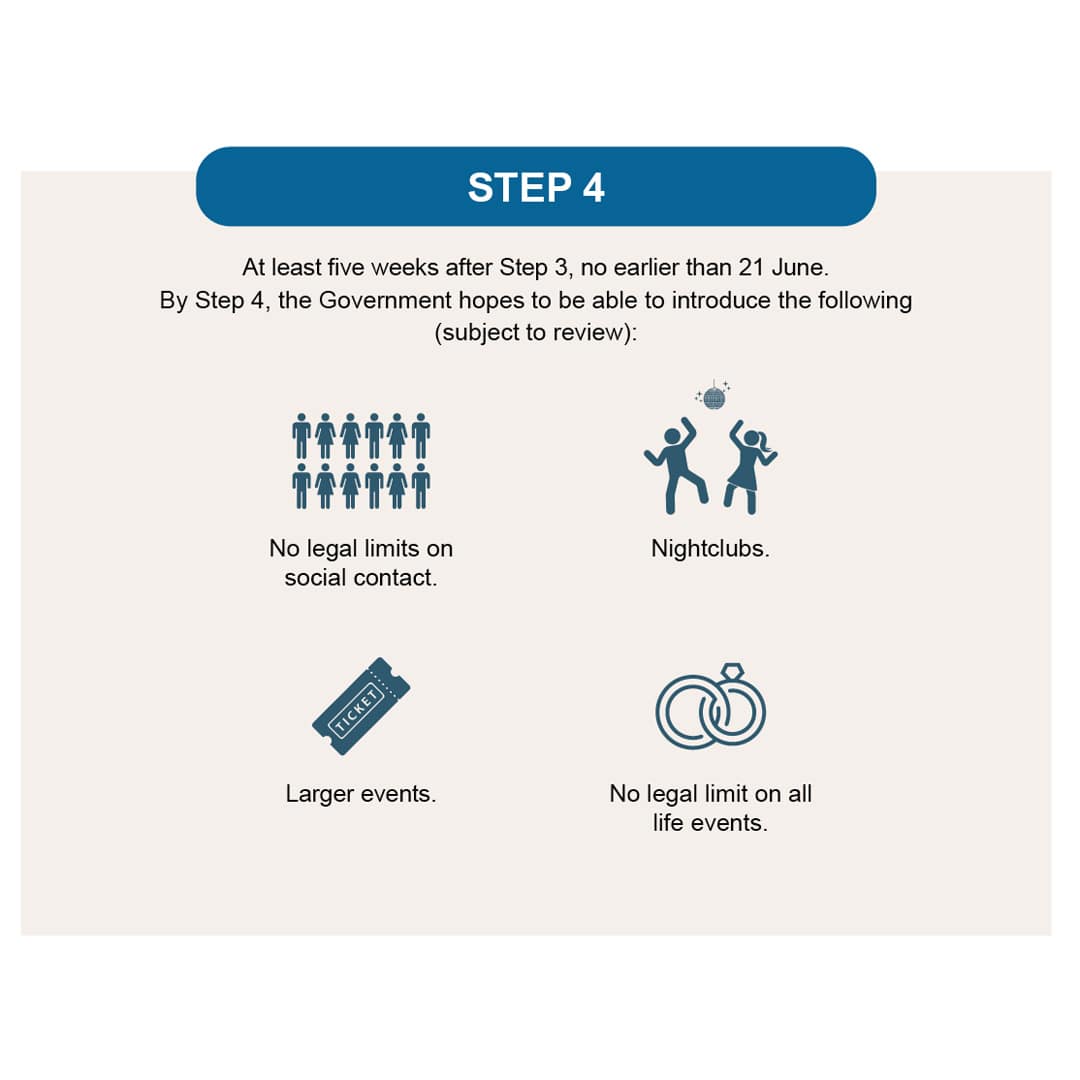 No legal limits on social contact.
Nightclubs and music venues re-open.
No legal limit on all life events, including weddings and funerals.
When can photography studios open?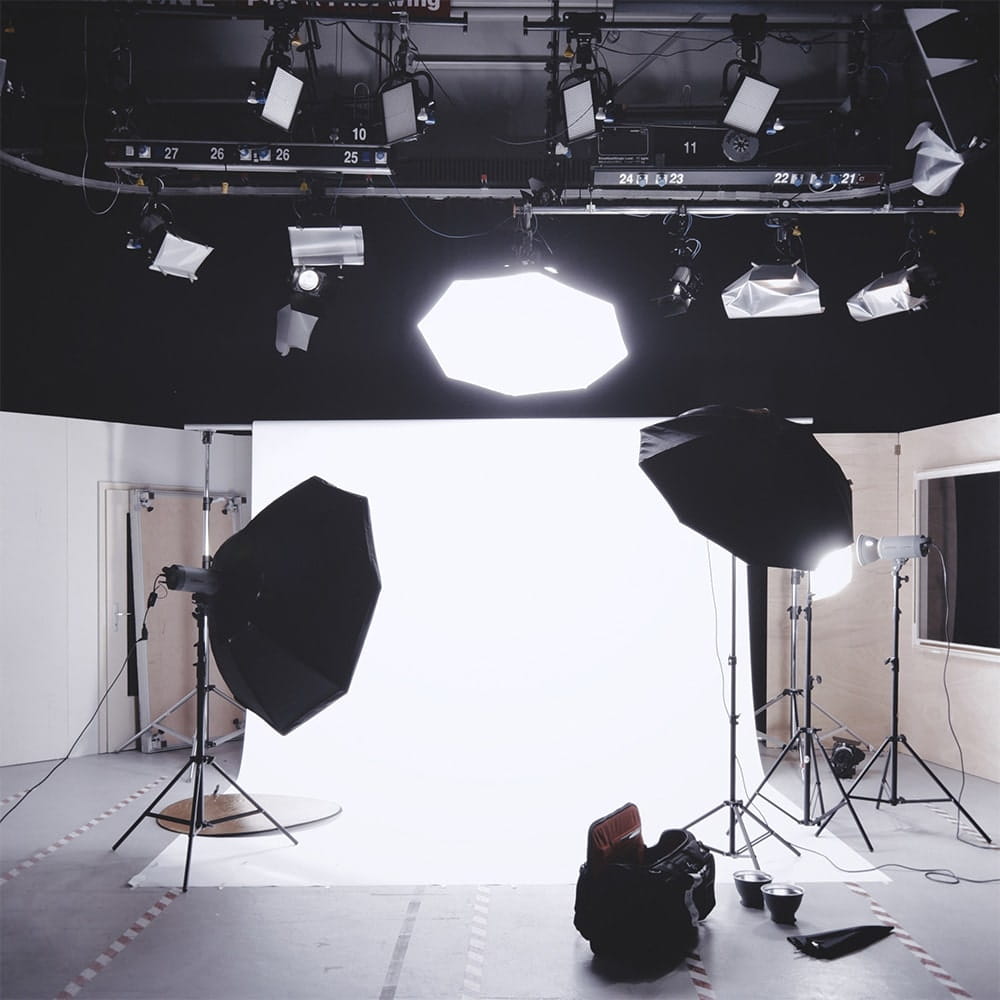 Photography studios are due to re-open after April 12th according to the current coronavirus roadmap. Barring exemption, social distancing must be applied while working in your photography studio.
Are photographers allowed to work during lockdown?
Professional photographers are permitted to leave their homes for work purposes. Government guidance states that you should stay local when travelling, although the exact limit on the distance you can travel as a photographer is unclear. It's important that when you do travel for work, that you follow the coronavirus protocols in place.
You can find out more about the rules for professional photographers in lockdown, right here.