Best gift ideas for photographers!
It can be tricky to know what gift to buy for a photographer, especially if you are not familiar with their kit or their craft. That's why we have put together this guide which lays out a lot of options available to you, from the functional to the fun, the clever to the crazy. Whether they are a seasoned pro or just starting out, there's sure to be something on here that is a perfect match for the photographer in your life this year.
Photography courses
Many gift experience providers offer a photography day, which could be the perfect springboard for someone you know who is considering getting into photography. It would also be well-suited to an amateur looking to deepen their knowledge. For more advanced photographers, why not look up training workshops on specific aspects of photography? A course can suit any level and a range of budgets.
Magazine subscription
Instead of going straight for kit or accessories, think about signing your photography-loving friend or family member up to a magazine subscription. There are a number of different industry publications, which all cater to a slightly different audience, so consider what level the recipient is at and their particular interests. Some magazines to kick off your search are Digital Photographer, Digital Camera, Photography Week and Amateur Photographer.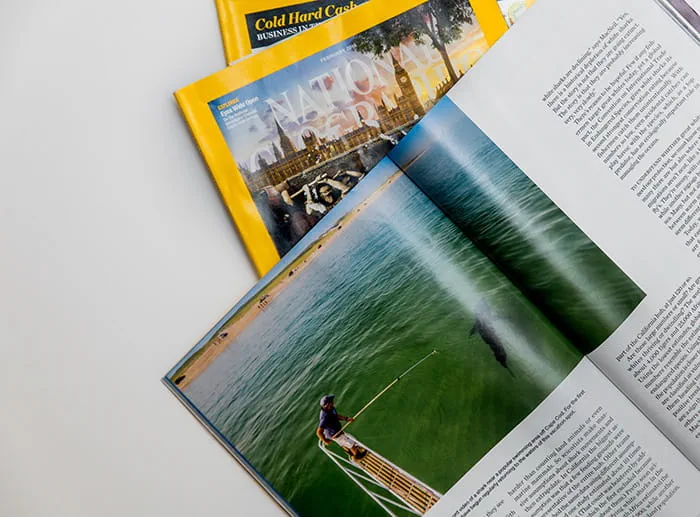 Photography magazines can provide helpful tips and inspiration / Image: Alexander Andrews, Unsplash.
Camera cleaning kit
There are a few key items in a standard camera cleaning kit, and each is affordable and really useful for the day-to-day upkeep of camera accessories. An air duster will always come in handy and come either as hand pumps or cans of compressed air. In addition, you might want to think about getting a lens cloth made out of microfibre material, or a "Lenspen" which has a soft brush and a carbon fibre pad to safely clean lenses. For an idea as to what you might need to buy, why not take a look at our handy guide to cleaning camera kit here?
Flash media cards
If you live with the person you are buying for, or know their camera gear well, it will be simple to do a bit of reconnaissance work to find what kind of flash media to get them. If not, you may have to get someone closer to look into it for you, or just ask them yourself! Memory cards are essential, easy to lose and more expensive than you might expect, so this is the ultimate functional and thoughtful gift - you can guarantee it will be used. Remember to check whether the lucky recipient shoots stills or video, as this will determine the speed of the card you buy.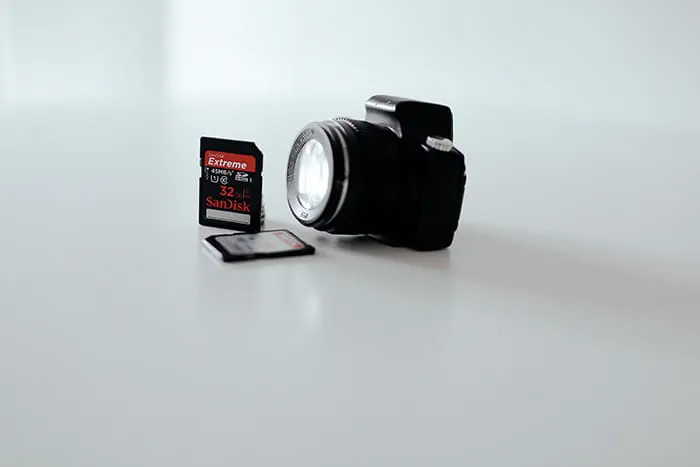 No photographer can ever own enough memory cards / Image: Tom Pumford, Unsplash.
Macro tubes
This gift would be best suited to a relatively new recruit to photography, who has mastered the basics but is looking to expand their skills into macro photography without forking out on a pricey macro lens. The macro tube is compatible with Sony lenses and simply twists onto the back of the lens before it mounts onto the camera.
LED light panels
There's a huge range of LED light panels on the market in 2023. A professional photographer is sure to value and utilise the gift of good light. If you are able to afford the higher-end products in this range, make sure that you get a panel with a high colour rating and bi-colour functionality. Some 1x1 ft light panels are super lightweight, flexible and battery-powered, which means they can be rigged almost anywhere. Any pro will appreciate this incredible versatility.
Collapsible light reflector
Double-sided reflectors combine a white surface on one side with a reflective gold or silver surface on the other, to enable your photographer friends to bounce natural light. This is sure to become a staple of any budding photographer's growing kit. Handy tip: make sure they practise collapsing it before they take it out on a shoot, as there's a knack to the manoeuvre!
Gimbal stabiliser
If you are buying for a photographer who also shoots video, and have a larger budget to play with, a gimbal could be just the gift you have been looking for. Gone are the days when you needed to have a full steady-cam rig to achieve smooth video footage. A lightweight hand-held gimbal is easy to use and will help any budding videographer increase the production value of their work.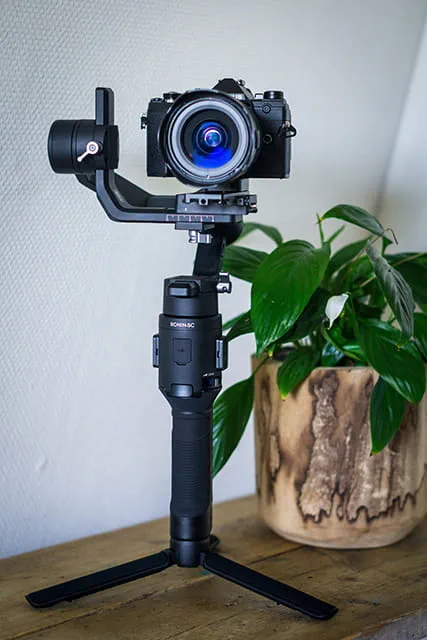 Gimbals are handy and portable gadgets / Image: Sven Brandsma, Unsplash.
Camera insert case
Knowing exactly the right backpack to buy for a photographer is almost impossible. It is likely that you won't know the extent and size of their kit or the range of situations that they shoot in. Maybe they take a laptop and charger to location? Perhaps they regularly shoot with a large telephoto lens? A brilliant way to sidestep this dilemma is by gifting them a camera insert case. This will have a number of soft and flexible compartments, so it can either be added to an existing camera bag or be used to transform a normal rucksack into a bag for photography equipment.