7 of the best photography pranks!
Here's a roundup of our favourite April Fool's Day photography pranks!
Another April Fool's Day has been and gone, with more people being suckered in by various online gags than they'd care to admit.
At photoGuard, we've been protecting photographers across the UK for over 20 years, so we've seen a lot happen in the world of photography in that time. So, join us as we take a look back at some of our favourite April Fool's moments from years gone by.
The Left-Handed DSLR (2019)
Back in 2019, Nikon 'announced' that they would be releasing a range of left-handed cameras specifically for the southpaw photographer.
Of course, the news, as revealed by Nikon rumours, was merely an April Fool's. But given that 10% of us are left-handed, wouldn't this be a useful idea?!
Vintalens – Turning your modern lens vintage (2020)
For those of us who are losing clients because our snaps aren't hipster enough, then the Vintalens is just what we're looking for. The Vintalens turns your expensive modern lens into a vintage lens. All you need to do is apply the specially made 'grandpa's attic' powder and sufficiently rough up your lens to give it the correct aesthetic.
After spraying the front with fungus water, you're good to go. You'll never take a sharp photo ever again!
Adobe Scent Library (2019)
Familiar smells can automatically trigger happy memories, but what if you could capture those scents in a picture. That's exactly what Adobe developed back in 2019 with their 'Scent-Sei' technology, which allows photographers to capture the fragrance of their subject through their smartphone.
Just focus in on an object, tap 'smells', adjust the slider to control the intensity of the fragrance and snap! You'll be able to sniff out the scent through the charging port once you're done.
Of course, this one stinks of a lie.
Shutterstock Brick and Mortar Library (2019)
Sometimes, the best way to get ahead is to take a step back. That's at least according to image library, Shutterstock. Back in 2019, Shutterstock planned to build the world's first physical image library with enough space to house more than 250 million water-marked images and 14 million reels of film. The whole library will be staffed 24/7 by robots who will be at your beck and call, ready to find any image or film that you need.
'Armie' – The GoPro selfie friend (2018)
For photographers who have nobody to share those special moments with, action camera specialists, GoPro, have developed a handy solution. 'Armie' allows you to join in with the #FollowMe craze despite travelling solo. 'Armie' is an artificial hand that acts as a mount for your GoPro.
With 'Armie', you can finally ignore all those questions from nagging parents who are desperate to know when you're going to "settle down" and it's much cheaper than paying for a travel companion!
Wiper Blades for Lens Filters (2021)
We all hate it when water droplets fall onto our camera lenses, but now the days of endlessly wiping them clean are gone! RainGuard burst onto the lens filter scene in 2021 with a range of Maxx Premium Triple-Blade Wiper blades, which use infra-red technology to detect water droplets before wiping your lens clean automatically.
No smear, no smudges and more importantly, no truth in this one!
Kodachrome's comeback (2018)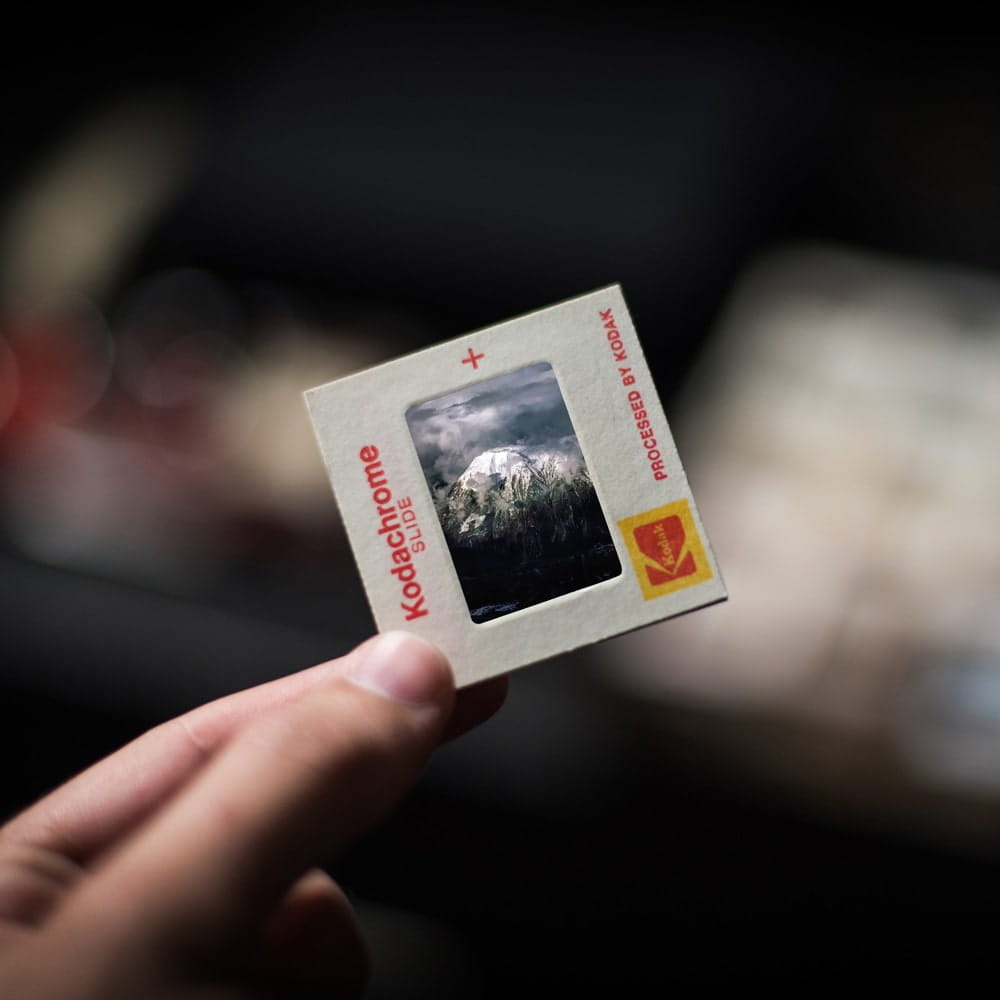 Perhaps the cruellest April Fool's of them all, it was revealed in 2018 that the famous Kodak Kodachrome would be returning to our shelves. Kodachrome was one of the most famous film emulsions ever, with its revolutionary colour process becoming a hit with some of the biggest names in 1970's photography – and even a song of the same name from Paul Simon.
Despite being discontinued back in 2009, the iconic colour film would be making a much-feted comeback for those who either never got to try it the first time around or just loved using it in the first place.
Obviously, this one was all one big cruel joke. But it sure got us feeling nostalgic!